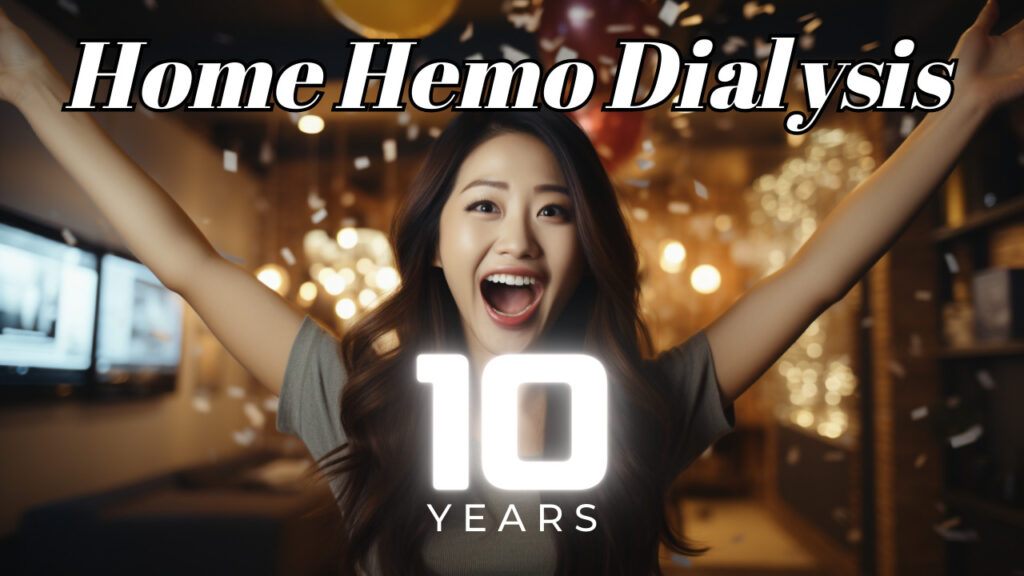 "As I reflect on 10 years of home hemodialysis, I've learned the nuances and challenges of this unique approach to health management. My story, involving personal loss and perseverance, intersects with a quest for a renewed hope—a future donated kidney transplant. I hope to share insights and shed light on the realities of home hemodialysis. Stay tuned for more as I aim for the next milestone, the 3000th session."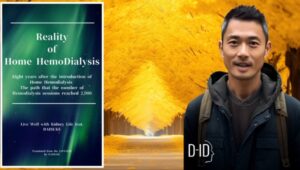 On August 7, 2023, I marked the 10th anniversary of doing home hemodialysis. But hey, I won't dive into every nitty-gritty of the past decade here. If you're keen on the real deal of being home hemodialysis, check out my Kindle book "Reality of Home HemoDialysis" on Amazon. It spills the beans on my 8-year journey post-home hemodialysis initiation, covering roughly 2000 dialysis sessions. If that sounds like your jam, give it a read. The book's titled "Reality of Home HemoDialysis," but hey, I'm no stranger to kidney transplants. I went from dealing with chronic kidney failure to a kidney transplant, which unfortunately only held up for about 10 years. That led me to embrace home hemodialysis, and I've racked up 2000 sessions since. So, my Kindle book "Reality of Home Hemodialysis" isn't just for the home hemodialysis-curious—it's also for those eyeing a kidney transplant or in the early stages of dealing with chronic kidney issues. Don't let the term 'home hemodialysis' throw you off—it's got something for everyone dealing with kidney stuff. Hope you'll give it a whirl!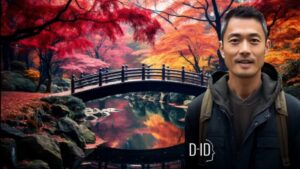 "I'm kinda torn on whether 10 years feels long or short. During my recent check-up at the DBD kidney transplantation follow-up clinic, my doc goes, 'How long have you been rocking home hemodialysis? 10 years? That's quite a stretch!' But for a specialist in home hemodialysis, a solid 10 years of that routine isn't really out of the ordinary, and there are bound to be others who've been at it for ages too. I haven't checked the freshest stats, but last I knew, there were about 750 peeps in Japan on home hemodialysis, and some have surely crossed the 10-year mark, so I'm not exactly the top dog here. Still, I gave it my all for a whole decade."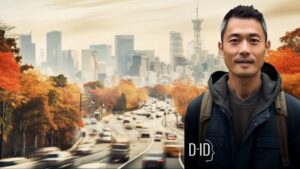 This ain't really a direct comparison or anything, but I'll throw this out there for your info. By August 7, 2023, the count for my home hemodialysis sessions hit 2682. Now, if we consider the majority of dialysis patients—ya know, the so-called intermittent conventional hemodialysis patients, getting dialysis for 3.5 to less than 6 hours, three times a week—trying to hit 2682 sessions, it'd take them roughly 18 years. That's a simple estimate, assuming about 150 sessions a year.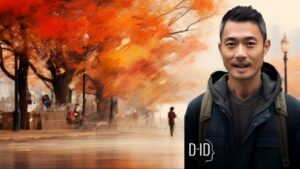 "So, what's the deal, right? I haven't been through in-center hemodialysis myself, but the more I chat with docs and gather info, the clearer it becomes that those on home hemodialysis and those hitting up the clinic for like four hours, three times a week—they're not exactly on the same page anymore, medically speaking. What I'm getting at is, it doesn't make sense to compare numbers like, 'I've done it 2682 times,' or 'It will take you 18 years,' like I mentioned earlier. I'm not trying to boast about that figure. I'm just laying it out for your insight, not to sound all high and mighty. But if we're not comparing, and I'm looking at it objectively, I feel pretty darn good about going all out for a decade at home, almost daily. Now, I only take a day off each week, hitting those needles six times a week, every single day, giving my all to this home hemodialysis gig."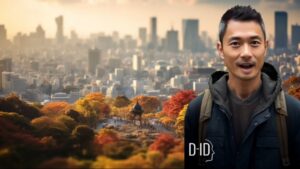 I reckon in Japanese, folks often say stuff like "three years on a stone" (meaning "Perseverance pays dividends," right?). For me, tackling home hemodialysis, a whole heap went down in the initial two years. Had a few close shaves during that time while doing the home dialysis thing. But after weathering those storms, I eventually found my rhythm and, well, I think I got into the swing of doing home hemodialysis comfortably after about three years.
I reckon a bunch of stuff can go down within a year or three after starting home hemodialysis. So, it's not like I'm giving advice or anything, just shooting you my two cents. Folks thinking about kicking off home dialysis might have this idea that it's all about the freedom to dialyze at home, do your thing, and enjoy more flexibility. Sure, it's more flexible than the center-based setup to an extent. But when you're just starting out, don't get the idea of freedom twisted. What I mean by "don't misunderstand" is that in the initial phase of home hemodialysis, you gotta stick to your doc and medical team's guidance 100% and do as they say. This covers the prep and the actual dialysis routine itself.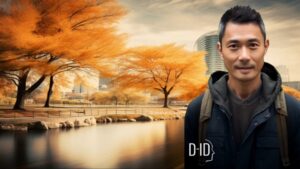 You kinda gotta follow the medical staff's instructions to a tee, and then, bingo, you'll earn your freedom. Freedom here means being able to openly chat with your medical crew about what's on your mind, like when you're gearing up for dialysis or doing self-administered hemodialysis. You know, saying stuff like, "Maybe doing it this other way could be more effective? I was shown this, but I think that way might work better for me…" or something along those lines.
Once you start doing home hemodialysis for real after the training, there's a bunch of stuff that you didn't cover in those two months. It'd be sweet if you could handle everything with the skills and info from training, but some hiccups aren't that easy to dodge. It's kinda like driving a car - the more chill rides, the better, but you gotta learn and get that experience. At the start, you gotta nail what the med crew tells you to do, and do it spot on, repeatedly, weekly—how often depends on the patient, but it's this whole repeat game. After a year or two, when you've leveled up your skills, that's when you might start saying, "You know what? I think I'd do it better this way." That's the process you gotta roll through, I reckon.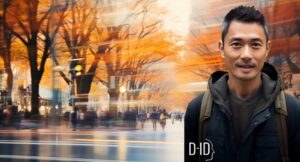 Over the last decade, there have been a few mishaps, not just related to home hemodialysis, but also involving the passing of my parents. It didn't seem to have any connection to home hemodialysis but was more about their health. As I mentioned in my book, my father passed away in 2016. It happened while I was doing my home dialysis around 10:00 PM at night. I had to ring for an ambulance while I was still hooked up to the dialysis machine.
My mom, who also happened to be my kidney donor, passed away in January 2023, just like my dad, due to cancer. When it became clear she didn't have much time left, I made the decision to take care of her at home. She was mentally struggling, so I said, "Let's get you back home. I'll take care of you here." I set up everything needed to care for her at home and brought her back from the hospital, staying by her side till the end. But you know, the real deal was I had to handle dialysis as well. Balancing my own home dialysis with taking care of my mom fighting cancer wasn't easy. I had to figure out my dialysis schedule while looking after her. In reality, I ended up doing hemodialysis for over 20 days straight without a break. It was physically and time-wise demanding during those sessions, leaving me no choice but to step away from my mom's side. That's when I decided to do short daily home hemodialysis, fitting it in while looking after her. Tough times, for sure.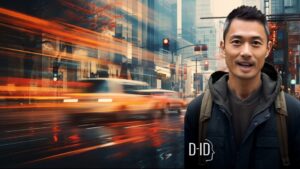 Having home hemodialysis is just a slice of life for those in the club. I mean, even for folks hitting up dialysis at the hospital, it's a chunk of their world, making those trips thrice a week or hauling to the clinic from home base. But, doing it at home? It's like you've plopped a medical outpost right in your living space with the console and RO equipment, blending your personal life with the medical routine. I've clocked 10 years in this game, and I'm stoked I picked home hemodialysis from the lineup of kidney treatments. But let me tell ya, it ain't a walk in the park!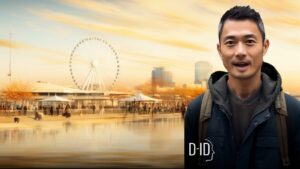 In November 2022, I got asked to swing by a Home Hemodialysis Association meeting and give a speech. Met a doc in charge of home hemodialysis there. He goes, "Home hemodialysis rocks, huh?" I reckon the doc didn't mean anything else. Probably just comparing it to the standard thrice-a-week hemodialysis, like saying, "Home hemodialysis is way better, right?" But I felt like it was a tad too simple for him to put it that way. I mean, sure, I'm cool with how dialysis is going now, but I never thought, "Hooray for home! Home's the bomb!" I kinda wanted to tell him, "I'm content with how things are, but it's not a walk in the park!" His response was like, "Really?" or something along those lines.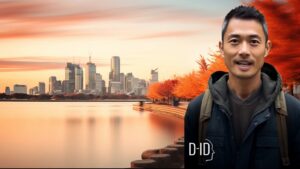 Actually, peeps choosing home hemodialysis or aiming for it, they got their own set of values, life views, and criteria. Each one's path is probably the right fit for them. Lucky for me, shifting to home hemodialysis after my transplanted kidney called it quits went pretty smooth. I was stoked about making that switch. But gotta say, it's a hefty load. On the flip side, even though I haven't been through it, I can't imagine going back, but I bet in-center hemodialysis must be tough, maybe even tougher. Well, it's a different kind of tough, so it's hard to compare. Home dialysis is a challenge for me, and I reckon in-center dialysis is a tough gig too. If both are a struggle, I'd opt for home dialysis, although finding the right words to explain it is a bit tricky.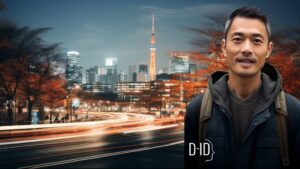 However, even me, someone who's been at home hemodialysis for a solid 10 years, still aims for a kidney transplant - a donated one in my case. Because I've been doing home hemodialysis for a decade, my blood tests show some pretty darn good results right now. Just based on that, it makes sense why the doc I chatted with at the conference said, "Home hemodialysis is doing wonders, right?" It's like saying, from a medical standpoint, home hemodialysis is medically on point. So far, no hiccups or issues have popped up. Of course, there's no telling if any unseen stuff might cause trouble over the next five or ten years. But hey, if things are looking good, you might wonder, why not stick with home hemodialysis, right?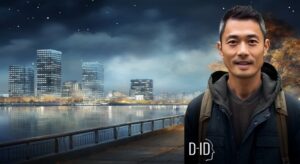 Look, I'm doing home hemodialysis right now and sure, it's good, and I'm pretty happy with the setup and the medical results. But, man, thinking about sticking with this for another 10 or 20 years? Gives me the heebie-jeebies. I mean, I really wanna get off dialysis eventually. Different folks have different views on the whole kidney transplant deal, and it's more than just a medical thing; there's some moral stuff tangled in there too. Some folks on dialysis aren't exactly thrilled with the whole setup, but they roll with it and don't really wanna go for a transplant. Like I said, everyone's got their own ideas and standards when it comes to picking home hemodialysis, and what a person decides about a kidney transplant is totally their call, you know? I can't speak for others, but even though I'm cool with home hemodialysis, I seriously don't wanna keep at it for another 10 or 20 years. So, I'm just here waiting for a donated kidney transplant.
I recently chatted with the organ transplant coordinator, and they mentioned something interesting: apparently, once you hit the 10-year mark on the waiting list, getting a kidney offer could happen at any moment. But, here's the kicker—since the first kidney I received from my mom packed up due to chronic rejection, I might end up waiting a bit longer. So, comparing someone going for their first kidney transplant or getting a donated kidney after 10 years on dialysis to my situation, where my body has already said 'no thanks' to a transplanted kidney, it might make it a tad trickier for me to find a match for a donated organ.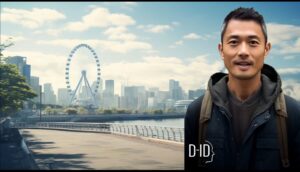 Well, patients like us can't control this stuff, so I'm sticking with home hemodialysis for 11 years and counting. The goal? To prep for the next kidney transplant when I'm in the best shape, dodging all those dialysis-related complications, and aiming for top-notch physical condition. I wonder how much longer this'll go on, huh? I seriously hope it's not another 10 or 20 years of this grind.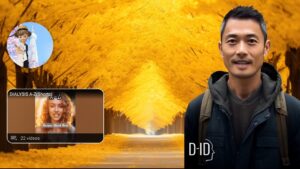 I'm thinking about hitting the 3,000-session mark for the next milestone, but it's not really that far off, I guess.
I put together a special video for the 10th anniversary of starting home hemodialysis. After this one, I'm planning to make another celebratory video once I hit the 3,000 mark I mentioned. Thanks a bunch for sticking around till the end this time. That's all from me for now—catch you soon!
広告
自著『在宅血液透析患者のリアルー導入から8年、透析回数2000回までの軌跡』
Amazonストアにて、絶賛発売中!!
【価格】
Kindle版:¥350(Kindle Unlimited会員:¥0)/ペーパーバック:¥825
英語翻訳版『Reality of Home HemoDialysis』
Kindle版:¥540(Kindle Unlimited会員:¥0)